Learn more about the CAMBRIDGE PROGRAMME at ANCLOTE HIGH SCHOOL by watching the video below: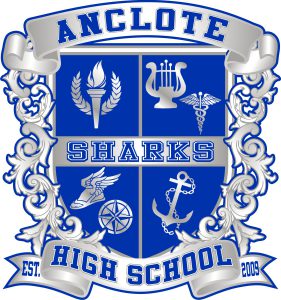 Anclote High School is honored to join the Cambridge International family of schools offering innovative excellence in learning. Cambridge programmes prepare students for life – helping them to develop an informed curiosity and lasting passion for learning. Cambridge helps students become confident, responsible, reflective, innovative and engaged as they develop skills, characteristics and a mindset to meet the demands of tomorrow's world, while shaping a better world for the future.
---
The Advanced International Certificate of Education (AICE) program is an international pre-university curriculum and examination system for academically able students. AICE is internationally recognized as a university-level qualification and is committed to a flexible curriculum with global acceptance while maintaining the academic rigor that is a keystone of Cambridge. The AICE program of study offers students one of the most demanding and rigorous college preparatory programs in the world. The AICE program at Anclote High School includes pre-AICE and AICE courses. Depending on a student's diploma path, students may begin taking AICE courses as early as 9th grade.
An AICE Diploma is awarded on the basis of examination scores and course work performance during seven full-credit courses. By requiring students take a minimum of seven full-credit courses with at least one course chosen from each of the three subject areas (Language, Mathematics & Science and Arts & Humanities) and Global Perspectives, the AICE Diploma ensures that all students follow a broad and balanced academic program. Within this framework, AICE offers an extremely flexible curriculum which can be tailored to students' interests, abilities, and future plans. Every AICE test that is passed also awards the student college credit.
The AICE program is an innovative and accelerated method of study offered through University of Cambridge International Examinations(CIE), a division of University of Cambridge, Cambridge, England.  For over 170 years the prestigious University of Cambridge has been setting worldwide curriculum standards through their examinations. American universities have responded enthusiastically to AICE.  The Florida Legislature has identified AICE as a graduation option and acceleration mechanism through which students can be awarded up to 45 hours of college credit at all public universities and colleges in Florida, and the state's Bright Futures program recognizes AICE diploma recipients who also complete the required community service hours with the Florida Academic Scholars Scholarship. Anclote High School is proud to offer the AICE Program to students who are interested in an exceptional opportunity for educational excellence.