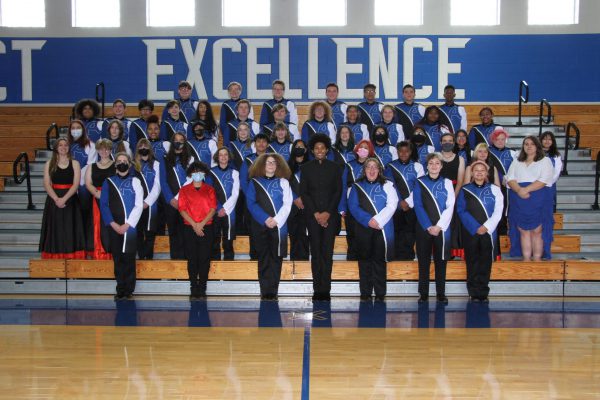 The Marching Frenzy
The Marching Band is the most present ensemble in the community and one of the largest student groups on campus. The 2022 ensemble is experiencing a record breaking size, about 100 students, that are wind players, percussionist, or color guard members. Each student in the band is a member of the marching band in the fall. The marching band performs at football games, competitions and evaluations from August through November. All members attend band camp in late July to learn the field show performed for the football season. 
Concert Ensembles
The band program features two concert bands. Students are placed into the appropriate ensembles based on their musical needs. The concert bands perform in all major concerts throughout the year. Students in all ensembles regularly participate in the FBA Solo and Ensemble festival at the district and state levels, as well as member of district and state honor bands.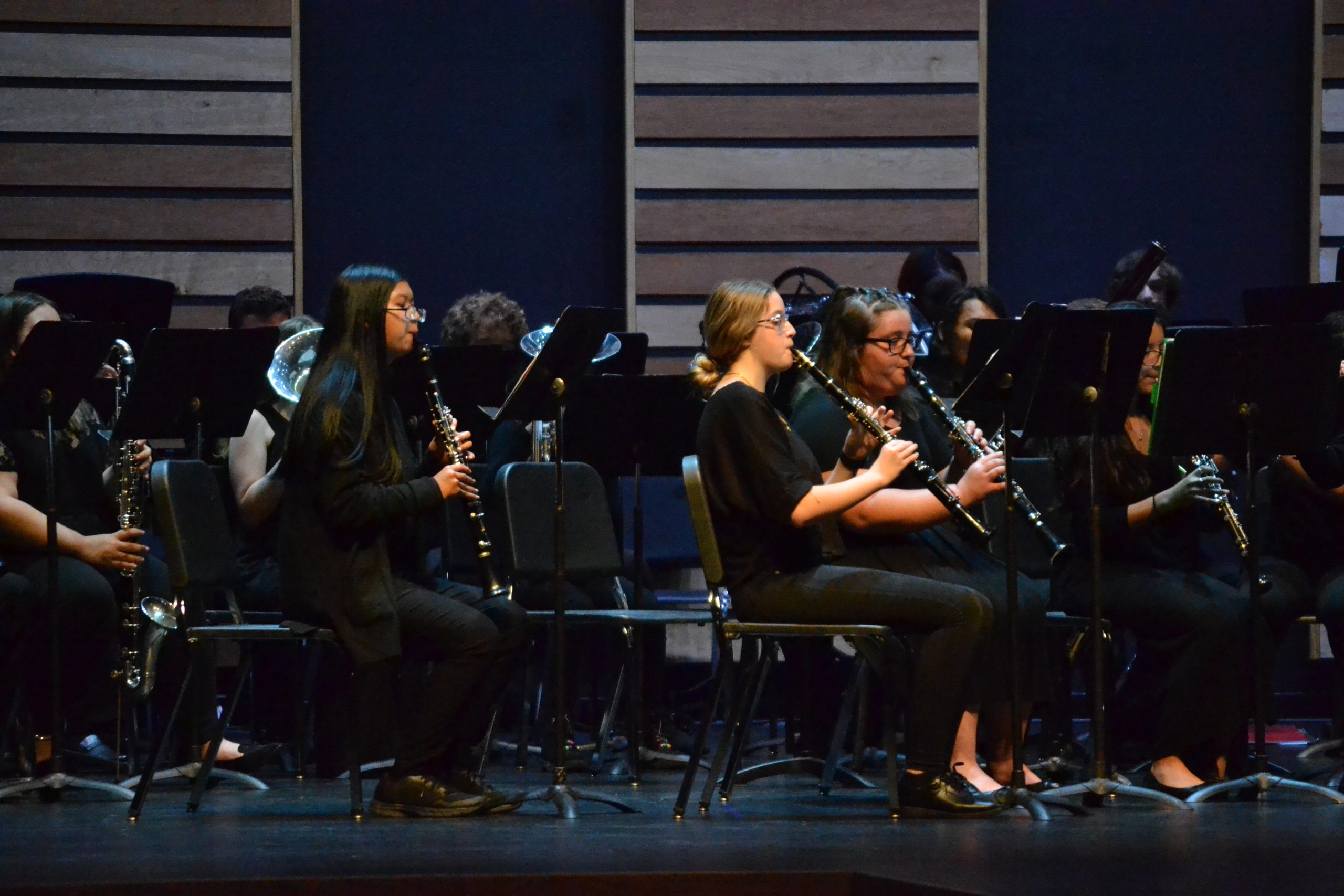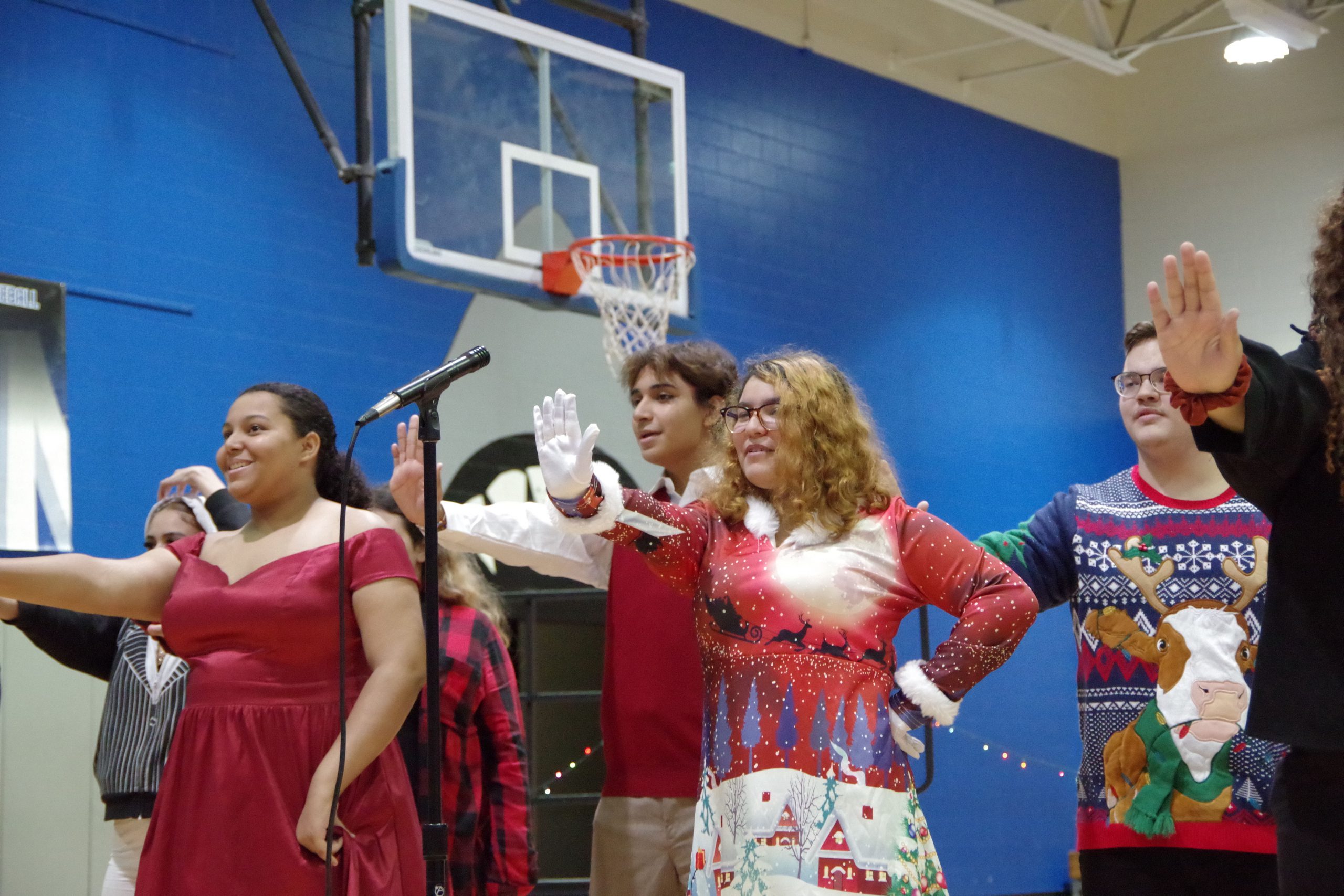 Chorale
The Choir is open to all students and provides students with a diverse experience in singing. The Choir explores Show Choir, Musical Theatre, Contemporary, and an array of other genres. The Concert Choir performs in all the major concerts during the year.
AMP
Anclote Music Production or AMP is a class that answers the question what makes a "bop". The students in the class learn how their favorite genres become radio hits. The class works to analyze, replicate, and then create original pop music.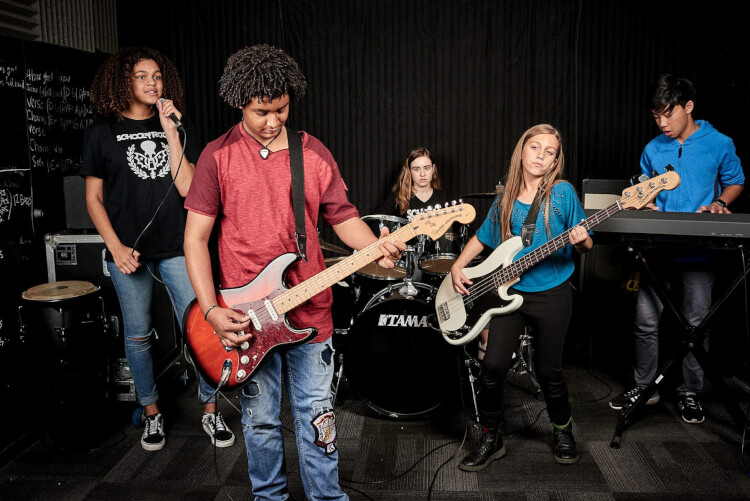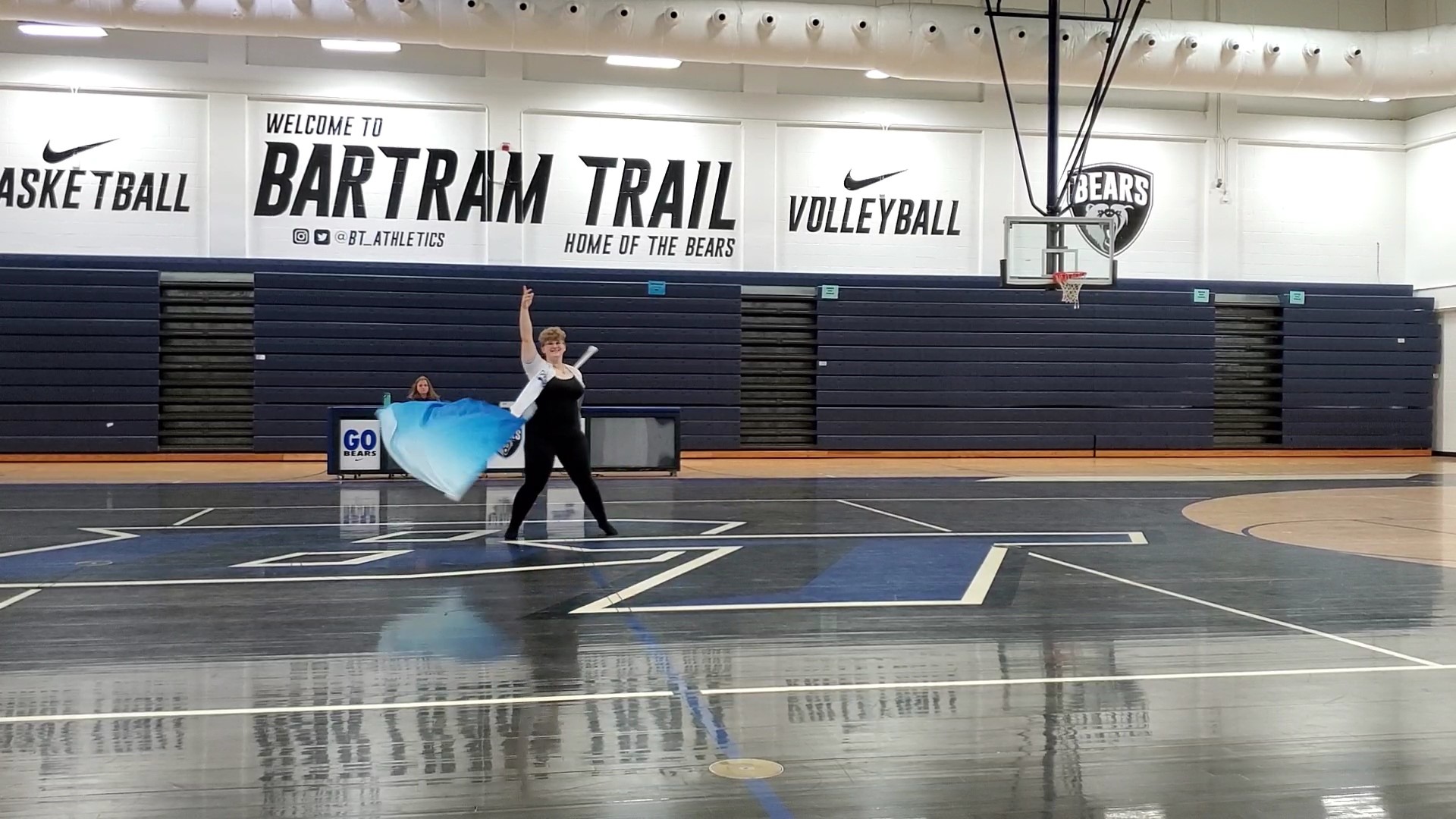 Wave
Wave is the Visual  component of The Music Department. These members perform with The Marching Frenzy in the Fall and create their own indoor production in the Spring for Winter Guard. If you have interest in dance, spinning flag, or learning to move to music, we would love to have you in our program! 
Beginning Band
The Beginning Band (Band 1) is for students interested in learning a band instrument. It is never too late to learn how to play an instrument. Students can have little to no experience and still be successful. These students perform in all major concerts during the year.