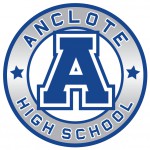 Get ready to show off your Shark Spirit – Homecoming 2016 is right around the corner – October 3-7! Take a look at the Homecoming Flyer and the highlights for more information. Students will have the opportunity to dress up to show school spirit with Destination Day, Character Day, Wacky Day, Pink Out, and of course Spirit Day. After a successful first year, the Spirit Games are back! Classes will compete in a variety of games on Wednesday, October 5th beginning at 6:00.
The Lady Sharks Volleyball teams will host the Zephyrhills Bulldogs for our Dig for a Cure event, in support of breast cancer awareness, on Thursday October 6th. Students will show their support with a Pink Out Day!
The Varsity Sharks will take on the Fivay Falcons, with kick-off at 7:00 Friday, October 7. The Homecoming Dance – Black & White Masquerade – will also be on Friday from 8:30 – 11:30. Tickets go on sale September 28 during lunches for $15. Homecoming week is the time to show your Shark Spirit – let's see which class will win the Spirit Stick at the Pep Rally!